Businesses Are Moving Online-
Most of the businesses are moving online. In fact, every business wants to get a leading edge over their competitors. Businesses operating in the same niche always lookout for ways to reach out to targeted customers in their area first. By using different techniques, most businesses are taking part in the race to gain the top slot.
Using SEO-
SEO efforts can help a business to reach the next level in their business. Moreover, SEO is considered to be a tool that can create magic for any business. The magic is to attract target people from all over the globe. It can be said that more than 40% of the world population are using the net for almost everything. This means that thousands of internet searches are taking place on a daily basis. So, in case, you want your business to reach out to the target audience, the optimisation of the site is important. For this, you must definitely take the help of SEO efforts.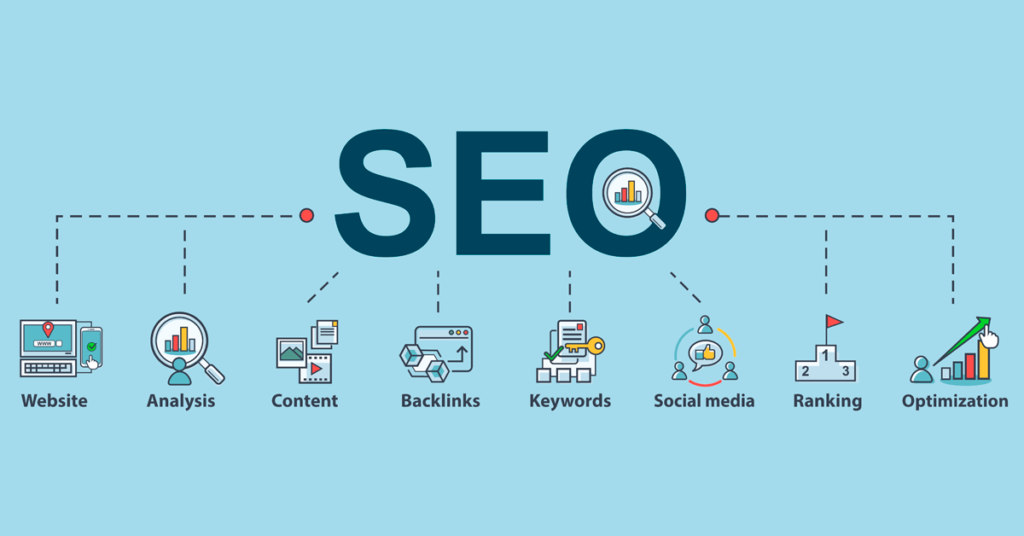 How Would SEO help a business?
SEO can help your business in many ways. Check out how it is going to help you.
Great User Experience
Many people have a vague idea that SEO is all about the ranking of the website.  It's partly true, but it's also about user-friendliness. When users are able to get a great user experience on the site, they would definitely visit the site. A site that is clutter-free and offers a clean look would definitely be visited by more people as customers would find it easy to use.
Augment Brand Awareness
Whether a business has been operating for many years or just came into business a few days back, building brand awareness should be an important goal. In order to maintain growth, it is important to attract customers. With the right marketing strategy, a business website can appear at the top of the search results. When people start to know about a brand, it would generate traffic and sales.
Economical Promotion
SEO offers a great return on the investment as it can be customised for matching the parameters of the marketing budget. By building a digital footprint, it can provide a quantifiable result for the business.
Strategic Consumer Insight
A Google Analytics account needs to be set up for the website. It helps a business to view the number of visitors from different geographical locations. Other insights like how much time a visitor spent on the site and etc. Based on the data, marketing plans for targeting customers and promotional efforts can be taken.
Strong Conversion Rate
A website that is optimised would offer faster loading time, reader friendly, and responsiveness. It would also businesses to gain access to the customer segment. SEO can help to predict the income through keyword analysis and understanding the market potential. Once a site is analysed, it would help to provide a better solution for customers.
Huge Online Presence
Almost 97% of the online users search for all kind of brands within their local area. Among the 87%, 50% of customers frequented the web in order to research about the products. However, it has been seen that brick-and-mortar stores don't need an online presence but greatly depends on reviews. Similarly, local business needs to optimise their site so that it can be easily discovered by the targeted customers.
Social Media
Social media are becoming the most trusted platforms of search databases. In fact, SEO and Social Media go hand in hand for improving the visibility of the brand. Businesses can't deny that brands that are usually recommended by friends or relatives through social media post sharing, receive better traffic. Also, the probability of sales greatly increases.
Smartphone Usage
The world is getting addicted to electronic gadgets like smartphones. People are spending more time on the devices and are also using it to interact with social media. It also signifies that people using smartphones for using the internet. This shows it very well that the websites need to optimise for mobile devices. It would appear on the SERP results easily.