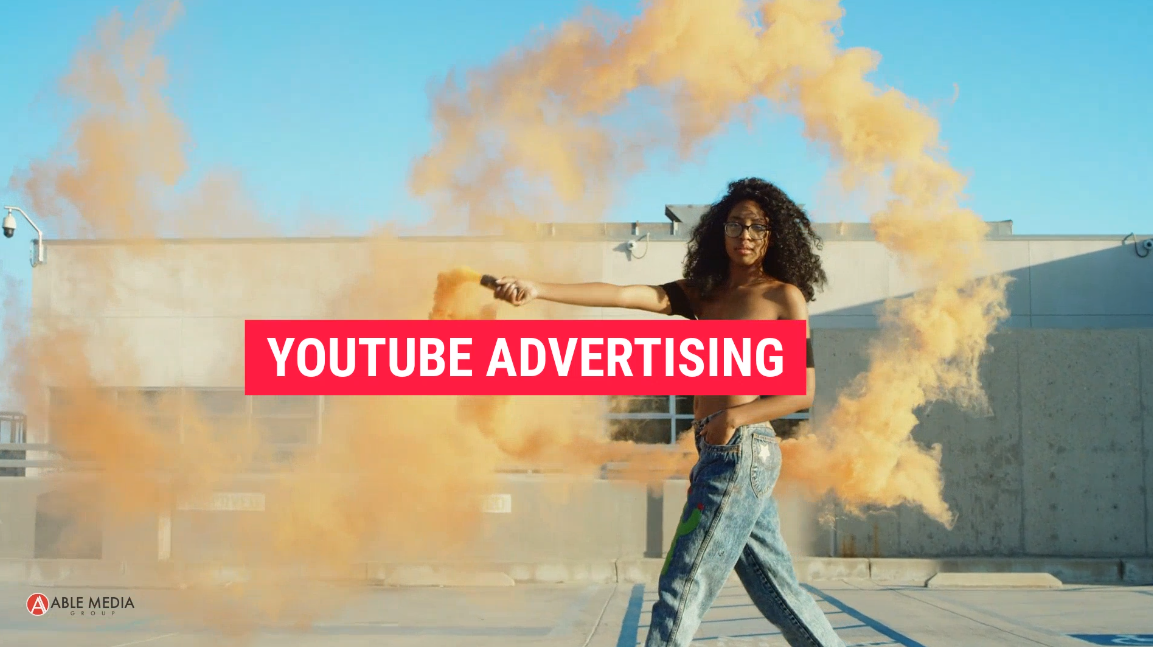 Contact us
YouTube Advertising Agency
Able Media is a results driven YouTube ads agency; we offer a range of dedicated Youtube advertising services to help build brand awareness, generate leads and boost sales revenue.
Results Driven YouTube Advertising Services
Able Media is a YouTube advertising agency that will drive you measurable results for your business
If your business is searching for a leading YouTube Advertising Agency, that will drive your business to reach new customers and expand its online presence; you have come to the right place. YouTube has 2 billion users worldwide and 79 percent of Internet users have their own YouTube account. It's no surprise that YouTube ads are an efficient way to utilise and reach potential customers.
YouTube Ads are any form of video or display banner ad that appears on Youtube.com. The form of YouTube advertising that most people are familiar with are the video ads that are in the video player itself. Our experts create YouTube Ads targeted based on age, gender, interests, topics, keywords and more. We combine highly targeted audiences across the entire marketing funnel with YouTube-optimised video ads to reach qualified users as they browse videos on YouTube. Maximise your revenue with a variety of unique video ad formats, crafted by our skilled YouTube advertising specialists.
Regardless if you implement a video, banner, or display advertisement; Our YouTube adverting agency guarantees your ads will get noticed by potential customers and achieve a new level of success for your business. Interested in starting a results-driven advertising campaign with our YouTube ads agency? Contact our YouTube Ad specialists and achieve new growths today!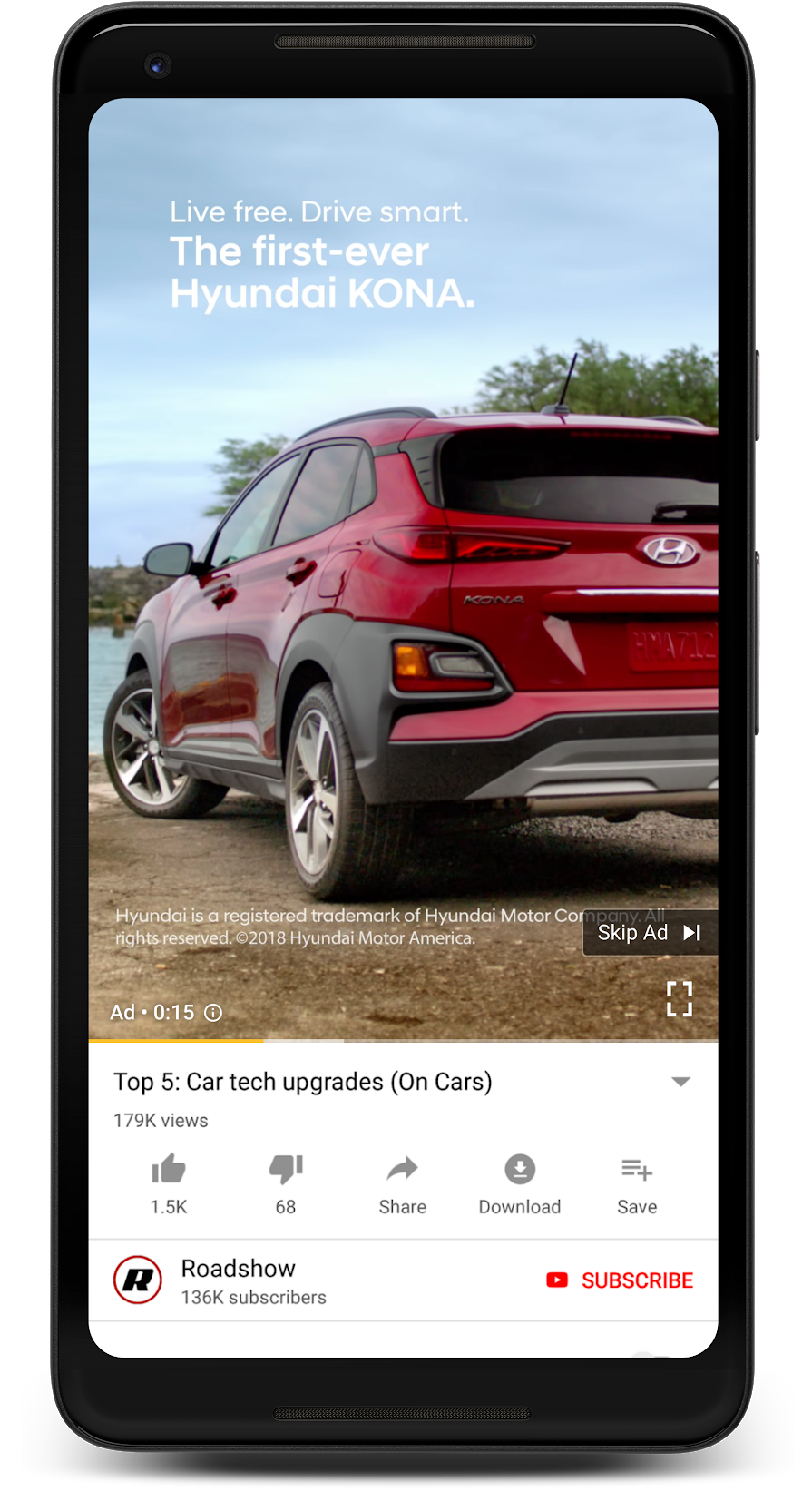 The Benefits of Our YouTube Advertising Services
Your consumers are all over the internet and not just on the most common places, many of you potential client are using YouTube right now. To grow your business, you need to acquire customers on the world's second most popular search engine in the world YouTube!
Accurate Audience Analysis
For the most effective results of your YouTube ads, our experts work towards targeting your precise audience. We identify your accurate target audience for your goals, like retargeting, specific channels, competitor targeting, keyword targeting, and beyond.
Experienced YouTube Marketing
Our YouTube Ads agency uses years of YouTube Ad experience to deliver out results-driven services. Whether you're looking to drive sales or expand your online presence. Our YouTube ads company ensures to deliver results and put your YouTube ads directly in front of your targeted audience, driving them towards your goals.
Optimised YouTube Ad Strategy
Bumpers are the shortest type of YouTube video ad that our skilled YouTube Ad specialists can create for you, yet still extremely effective. These ads are just six seconds per bumper and the ad spots play before a viewer has selected a video.
Consistent Reporting & Monitoring
Able Media's dedicated YouTube marketing team will keep you informed regularly with consistent reports on how your YouTube marketing campaigns are performing. Our agency takes pride in transparency and with our YouTube Ads you'll always be aware what works and what needs improvements.
Reach 2 Billion Active Users On YouTube
Able Media and our YouTube Ad specialist can help you can run a variety of different kinds of ads of varying lengths and formats across YouTubes massive platform. Communicate more information to your target audience with video over voice, text, or image-based advertisements. YouTube advertising extremely customisable in terms of format and who is targeted. You can run re-marketing ads on YouTube specifically to users who have been to your website before. Ads YouTube can take the arrangement of:
Bumper video ads
Non-skippable in-stream ads
Display ads in the right-side bar
Skippable in-stream ads
Image ads that overlay on the video
Youtube Ads Allow You To Attract Targeted Customers
Everyone seems to know Google is the world's most popular search engine, but did you know YouTube is the second most popular search engine in the world? Users use YouTube to publish, review and evaluate video content from all of the world and so can you. YouTube has over 2 billion active users, it has become one of the most effect platforms for promoting services, products or brands. When you partner with Able media our YouTube advertising services include:
Creation & Management of YouTube Ad campaigns
CTR Optimisation
Connecting YouTube Ads with Google AdWords Campaign
In-stream Advertising
True-View Advertising
YouTube Marketing Allows For Huge ROI
At Able Media our partners can choose from a range of video and digital marketing services that support your YouTube advertising campaign goals. Here are a few of our YouTube Ad forms you can choose from:
TrueView Ads – TrueView ads are the standard cost-effective video ad type on YouTube. Advertisers only pay for TrueView ads when viewers interact with their ad and wont charge if the ad is skipped before 30 seconds elapses.
Preroll Ads – Using Google AdWords, our skilled experts can roll any of your YouTube videos before the videos viewers on YouTube want to watch.
Bumper Ads – Bumpers are the third and shortest type of YouTube video ad that our skilled YouTube Ad specialists can create for you.  These ads are just six seconds per bumper and the ad spots play before a viewer's selected video.
Research of Target Audience
Launch of advertising campaign
Paid SOCIAL
Make your Paid Social Ads budget work harder in 2021.
GET DETAILED INDUSTRY TIPS DIRECTLY INTO YOUR INBOX!
Sign up for up-to-the-minute industry tips, guides, trend updates, marketing opportunities and much more directly to your inbox once a month.