FACEBOOK & INSTAGRAM ADS AGENCY
Connect with potential clients & promote your business online!
Facebook & Instagram Advertising Agency
Facebook & Instagram Ads and marketing solutions allow you to reach thousands of targeted viewers within the click of a button.
Able Media's Facebook Ads Process: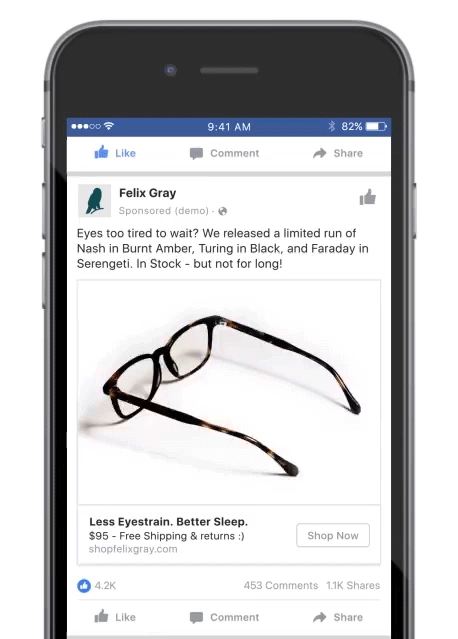 Results Driven Facebook & Instagram Ads
Increase brand awareness, grow a following, and target potential customers interested in products or services just like yours. At Able Media we understand what it takes to run a successful Facebook ads campaign, our experts are dedicated to ensuring we have precise targeting and achieve results with your Facebook & Instagram ad campaigns.
Advanced Audience Targeting
Our Facebook Ad services give you the ability to target audiences based on specific demographics, behaviours, interests, likes and any more data our experts discover. We can also target audiences based on certain criteria that make them similar to people who have already engaged with your business.
Our Facebook Ad Agency ensure that all our ad campaigns are optimised for additional clicks, web traffic, awareness, conversions and also achieve any of your marketing goals. We accomplish this by using data-driven content that engages your target audience and maintains your brand identity.
One of the best parts of our Facebook Ad services is that Instagram campaigns are controlled through the same Facebook Ads Manager! With ease when working on a Facebook ad campaign, we can get you the same cutting-edge ads on Instagram; seamlessly targeting on both platforms.
Our Facebook ad agency works toward providing a maximum ROI when running your Facebook and Instagram ad campaigns. We guarantee complete flexibility, we can regularly adjust your ads centred around new promotions or raise or lower monthly budgets to adjust to your current needs.
UK's Top Facebook & Instagram Ad Services
Without a social media strategy, your business is missing out. Facebook has now over 2 billion monthly active users; take advantage of our Facebook ad services and reach thousands of targeted viewers within the click of a button. It doesn't matter if you run a start-up brand or an established global business, Facebook advertising gives you the opportunity to reach your targeted audience and persuade them to buy directly.
Able Media has a skilled marketing team that will research your industry, competitors and target audience; to develop a data-driven ad strategy and design that will achieve your desired results. The goal of our Facebook & Instagram advertising agency is to drive traffic, boost sales and achieve all marketing objectives for your business. our Facebook advertising agency can help you today!
How Our Facebook Ad Agency Works
Before starting your Facebook Ads, we perform comprehensive research, to learn about your industry and target audience. Our exerts will work to determine how to persuade your potential customers and increase conversions. We conclude our research process and provide you with a comprehensive strategy that outlines your Facebook ad campaign. You are always given have the opportunity to review your Facebook & Instagram ads prior to launch.
We use innovative Facebook ads strategies including A/B split testing, retargeting and conversion optimisation. Our Facebook Ad specialists manage your Facebook ads and monitor your campaign success on a regular basis. We consistently observe and can adjust your ad budget as needed. Our Facebook ad agency measures your campaigns performance and provides monthly reports. Our detailed reports are simple to understand and completely transparent; ensuring that you comprehend the status of your Facebook Ad campaign. Our Facebook Ad Agency is devoted to achieving your success, chat with an expert today!
Achieve Success With Our Instagram Advertising Agency
Just like Facebook ads, Instagram Ads allow businesses to promote products and services to a targeted audience based on specific factors such as age, gender, location and interests. Whether you're interested in growing your Instagram account, boost sales, or drive traffic to your site; Partner with our Instagram advertising agency and every campaign will be designed to achieve your marketing goals.
Instagram Ads are integrated into the Facebook Ads platform, meaning controlling both Facebook and Instagram ad camping through a single interface is seamless and easy.Our Instagram Ad Agency can use a number of Instagram ads features Includes Stories, Photo, Video, Carousel and Other ad formats. Instagram has become an extremely impactful advertising campaign for a wide range of different businesses, get ahead of the competition and contact our Instagram ad agency today!
Research of Target Audience
Launch of advertising campaign
Paid SOCIAL
Make your Paid Social Ads budget work harder in 2021.
GET DETAILED INDUSTRY TIPS DIRECTLY INTO YOUR INBOX!
Sign up for up-to-the-minute industry tips, guides, trend updates, marketing opportunities and much more directly to your inbox once a month.