YouTube SEO Tips for 2021:
If you create and upload content to YouTube content, you need a proper YouTube SEO strategy. More than a billion hours of video are watched every day on this ubiquitous video platform, and it has the distinction of being the second-largest search engine on the planet next to Google.
With video becoming a big part of many companies' (and individuals') digital marketing campaigns, merely producing content is not enough. Getting and, perhaps more importantly, keeping viewers is the key to leveraging video for growth.
How can you produce video content that actually gains traction and doesn't get lost among the noise? With a bit of clever optimisation and a sound YouTube SEO strategy, you can produce videos that attract attention and make an impact.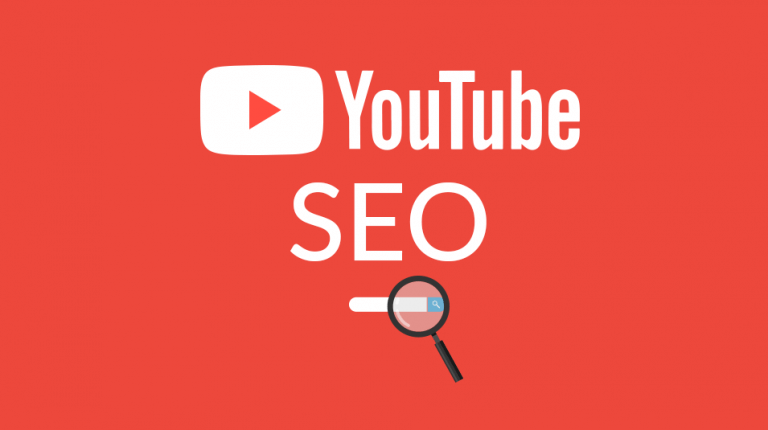 The Basics of YouTube SEO
Search engine optimisation or SEO refers to all of the steps and processes involved in tailoring web content for search engines. The end goal is to achieve high search engine rankings. Since most businesses rely on search engines for the majority of their inbound traffic, it's very important to secure a prominent placement in the search engine results pages (SERPs).
YouTube SEO works much in the same way, but rather than driving traffic to your website, you're trying to drive traffic to your YouTube videos. By maximising your visibility in YouTube searches and Google video searches, you get the most value for your effort and are best equipped to build your following.
Simply uploading your videos to YouTube places, you at an immediate advantage, as the videos are automatically indexed by Google, expanding your potential reach right out of the gate. You still need to optimise all of the text fields in a way that's understood by search engine bots and engages viewers. Search engines rely on text to understand the context of each video, so it's very important to get the full keyword value from your title, video description, and tags.
Use Keywords in Your Title, Description & Tags
The first rule of YouTube SEO is clear. It's absolutely critical that you optimise your available text fields, accounting not only for keywords but also for user experience. Your three main fields are the video title, the video description, and the tags.
Title: Though you have as many as 100 characters available, the title is truncated at just 66 characters. Because of this, it's important to be succinct and pack your main message and keywords into 66 characters if possible. Think of titles that capture the message of the video and will make readers want to click through.
For example, "How to Make Your Own Hot Sauce in 3 Easy Steps," "7 Real Estate Investment Strategies That Actually Work," or "Easy Weight Loss Tips: How I Shed 30 Lbs. Without Diet or Exercise." All of these examples are under 66 characters, they're all keyword-optimised ("make your own hot sauce," "real estate investment strategies," "weight loss tips"), and they're all enticing at a glance.
Description: Expand on your title with a detailed overview of what a viewer can expect, and make sure to include your keywords. Video search results only reveal the first 166 characters of your description, so make sure to front-load any important or enticing information.
Tags: For each video, you have the opportunity to create tags that will help relevant searchers find your content. Try to put yourself in the mindset of a potential viewer. What types of search terms might you use? If your video is about fixing a garage door opener, you might include terms like "garage door DIY," "garage door repair," and "broken garage door." Research the tags that similar videos have used.
The hardest part is finding the right keywords to use in your text. Review your video analytics to see which terms are already bringing you traffic (Traffic Sources > YouTube Search) and refer to Google's free Keyword Planner to see which terms are commonly searched. You'll be prompted to sign up for a Google Ads account if you don't already have one, but it's one of the most valuable free SEO tools out there.
Write Your Own Closed Captions
One of the biggest missed opportunities in YouTube SEO is poor closed caption text. Most SEO experts agree that YouTube likely reads the contents of CC to better understand what a video is about.
When you upload a new video, YouTube automatically creates an ASR transcription. This technology isn't just about convenience; it's an accessibility feature that benefits deaf and hearing-impaired users.
The problem is that the automatic service is only about 70% accurate. To make matters worse, an inaccurate transcription can cause your video to be devalued or even penalised by Google—even if Google was responsible for the transcription. Google regards incomprehensible auto-transcriptions as spam.
To avoid this potential issue, create your own accurate transcript for each video. It takes a bit longer, but it can save you a ton of headaches.
The easiest and cheapest way to get an accurate transcription is to edit the auto-generated transcript provided by Google (click here for complete instructions). You can also create your own closed captions from scratch and upload them to YouTube.
However, you decide to proceed, it's important to have complete and accurate captions because they improve the user experience, helps YouTube better understand what your video is about, and improves your organic rankings.
Place a Transcript in Your Video Description
As previously noted, creating a well-optimised YouTube video is all about making the most of your text. It's especially important to optimise your YouTube video description, and the best way to do that is with a complete transcript of your video. Since your transcript likely contains the most important keywords as part of your natural speech, it's great for YouTube SEO.
YouTube allows you to include up to 4,850 characters in your description. That's usually enough for a full-transcript of a 10-minute video. If you can't fit the full transcript, you can include an abbreviated version that features your key talking points and keywords.
If you don't want to manually type up your transcript, consider using voice transcription software to render the text as the footage plays. Just remember to proofread and clean up the text before you copy and paste it into your YouTube description box. Otherwise, you may end up with a transcript that is funny or nonsensical – neither of which helps your YouTube SEO.
Provide Foreign Language Subtitles
You can instantly multiply your viewership and signal value to Google by transcribing your vids in languages other than English. As many as 80% of YouTube viewers reside outside the U.S., and a majority live in non-native-English-speaking countries like Brazil, Russia, Japan, and Germany.
You don't actually have to speak these languages to provide a transcript. Many professional transcription services offer multi-language support at an affordable price. Freelance sites like Upwork also have professionals who can help in this capacity.
We do not recommend using Google Translate unless you know someone personally who can review and edit the translation. Automated translators have come a long way, but they still leave a lot to be desired in terms of accuracy.
Prioritise YouTube User Engagement
Much of your content's visibility and rankings is determined by user engagement. Google's ranking factors try to determine whether or not users are finding value in your content. That's why it's so important to put the user experience above all else when focusing on YouTube SEO.
In order to improve user engagement, keep close track of user behaviour and adjust your video strategy accordingly. To view these behaviour metrics, go into your Creator Studio and select "Analytics." The most important analytics to follow include:
Watch Time: The average time that people spend watching your videos (in minutes and seconds, not percentages). If your watch time is extremely short, it may mean that your intro isn't engaging enough. If people are making it halfway through, the problem may be poor pacing. The goal is to keep viewers engaged.
Session Watch Time: This indicates the amount of time your viewers spend watching videos altogether. If your content is keeping users on the site, YouTube rewards this behaviour with higher rankings. That's why your calls to action should encourage viewers to check out your other videos and not your website. You can also create playlists to keep people on the site. The goal is to keep viewers descending down the YouTube rabbit hole.
Subscribers: It's important to keep your subscriber base growing at all times. This signifies to Google that your content is providing value to users, and as a result, your videos achieve higher positions in video search results. Encourage people to subscribe in your videos, in your descriptions, and even on your website. More importantly, create enticing content that makes people want to subscribe.
Engagement: The number of Likes, user comments, and how many times your video was Favourited are key engagement metrics that YouTube uses to determine the value of your video. This is a straight-forward set of metrics you can easily check and track.
Use Video Playlists to Your Advantage
We talked a bit about playlists already, but creating and curating video playlists is about more than just increasing your Session Watch Time for Google. It improves the user experience and can increase exposure to your other videos, resulting in more clicks, more views, and more overall engagement.
Creating playlists is easy. Just navigate to the first video you want to add to the playlist, click "Save," and select "Create New Playlist." Then, for every additional video, just click "Save" and choose the playlist you've already created. The process is virtually the same for desktop browsers and the YouTube mobile app. The "Save" button is just located in a different location on the app.
Well-organised playlists allow your channel to generate better engagement from viewers, and your curated content can turn one-time visitors into long-term subscribers.
Use the Right Thumbnails for Your Videos
The thumbnail determines a potential viewer's first impression, and it can have a major impact on the click-through rate. Rather than letting YouTube choose the default image for you, opt to select a thumbnail on your own. Choose any frame from the video, or even upload an image from your PC or mobile photo gallery.
Choose a thumbnail or image that's clear, high-resolution, and indicative of what the video has to offer. If you choose an image separate from the video, make sure it's high-quality and presented with a 16:9 aspect ratio. Close-ups of faces work well, as do non-blurry action shots. Just make sure that there's nothing important in the lower right corner of your selected frame, as Google automatically stamps the video duration in that spot.
When creating playlists, you can add your videos and also include a few related videos from other creators. Just make sure to stick with high-quality videos that your viewers would find useful and engaging.
Post New Videos to YouTube Regularly
Our final YouTube SEO tip may be the most important, but it ties into many of the points we've already discussed.
Improving your rankings is all about building a loyal following, and building a loyal following is all about creating useful content on a regular basis. If you only create videos sparsely and at random intervals, you're not going to get a lot of subscribers.
In order to incentivise users to hit the "Subscribe" button and return to your channel again and again, you need to be consistent with your production. If possible, try to produce new content on a regular schedule, such as once a week or—at the very least—once a month.
Maintain an ongoing commitment to producing high-quality videos, and you will build a loyal subscriber base. That means better rankings for your videos and channel. Let Able Media Group handle all your YouTube & SEO marketing!