Creating a modern and user-friendly website is just the first step in growing your online audience. Once you have your site set up perfectly, you need to draw traffic towards it. One of the best ways to draw in high-quality leads that are likely to convert is to use search engine optimisation (SEO).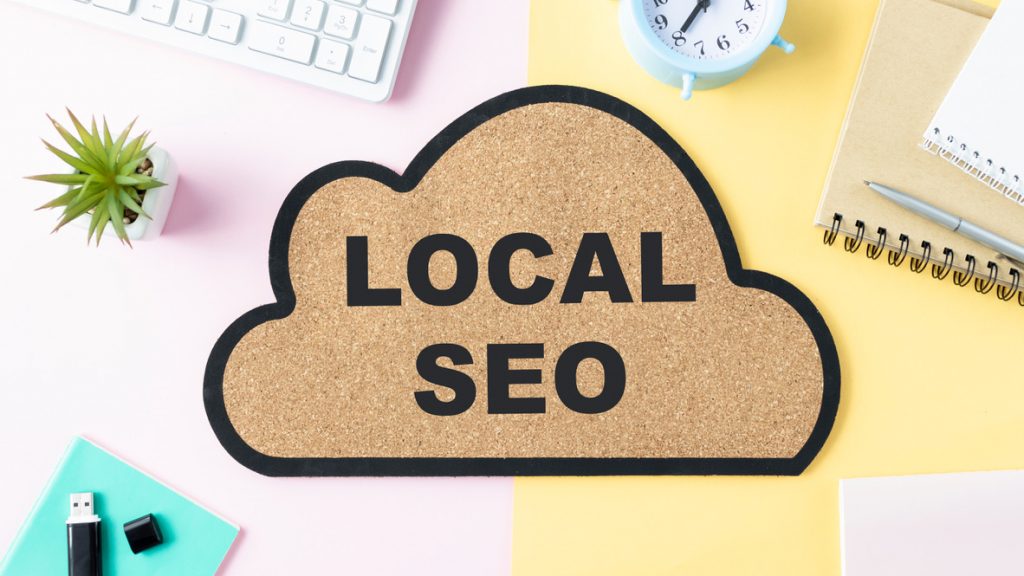 So, you may be wondering why SEO is important for business in London?
We cannot overstress the importance of a London SEO agency. Organic SEO allows you to get to the top of search engine results, making it look like you're a credible source and the first place customers enquire. People trust search engines. They use them all the time to look for everything from local shops and restaurants to products and services. So, here are some reasons why SEO is Important for business in London:
• Increase Web Traffic
• Generate Relevant Leads
• Appear On Local Searches
• Develop Brand Credibility
• Reduce Your Site's Bounce Rate
• Improve User Experience
• Get Ahead of The Local Competitors
• Organic Ranking Is Cost-Effective
Increase Traffic with SEO
It's important to find the right SEO keywords for your campaign. They may be one word long. Or you might use a long-tailed keyword with a location included. When these relevant terms are used in your website's meta tags, headers, and body content, it lets search engines and users know exactly what your page pertains to. Keywords provide a great way to connect your targeted audience with your site.
Generate Relevant Leads
The great thing about SEO is that it targets people who are on the web, actively searching for your products and services. You're going after inbound traffic that is very likely to become a conversion.
First, when you're looking to generate quality leads, you should try to learn all about your customers. What are your customers' challenges, and how can you help solve them? Then you can figure out what types of keywords your audience may be using to search for you.
Appear On Local Searches
You might be wondering why local SEO is important in London. It's a big city with a lot of businesses in it. A local search allows consumers to find a business that's close to them geographically. If someone searches for "Florist near me" or "local Italian restaurant," they should get a number of nearby locations. Google may even give them a map with some of the local spots.
Develop Brand Loyalty
In today's crowded market, it's harder to gain loyal customers who will continue to come back to you. But when you get to the top of search results, it brings exposure to your brand. Aside from providing terrific customer service and rewards programs for loyalty, it's important to keep your customers engaged. Even if your site has some of the best SEO-friendly content today, you have to keep creating content. Or people will start to lose interest in you, forgetting about your business. Some consumers take a while to think about the decision before they actually make a purchase. But, if you can keep connecting with them every so often, your business will most likely be their first choice when they are ready to buy.
Reduce Your Site's Bounce Rate
A bounce rate is defined as the number of users who visit a site, only view one page, and then leave the site. You want to use SEO to attract customers who will spend time on your site, click through your various pages, and ultimately become a conversion. The content of your site should be relevant, helpful, and easy to read, or it might scare people away. Additionally, adding internal links to your web pages helps make it easier for users to navigate through your site. Also, you can use a compelling call-to-action that convinces visitors to click your link.
Create a Better User Experience (UX)
Similarly, your site should be easy to use for your visitors. That includes site navigation that displays the full value of your site. Everything that's edited or added to your site should be done with your visitors kept in mind. Plus, you want your site to load fairly quickly. If your pages take more than a few seconds to load, it could inspire people to hit the back button before you have a chance to make an impression.
Track Your Campaign
There are a number of different SEO tactics you can use. So, it's important to track your progress and see exactly what's working for you. Google Search Console and Google Analytics can help you figure out what's driving high-quality traffic to your website. Remember that there's always room for improvement.

Use SEO to Get Ahead of Your Competitors
With the right SEO campaign, even the smallest mom-and-pop shop can get their ranking higher than a huge corporation in their industry that has a mega marketing budget. Finding the right SEO strategy and implementing it properly can help you get a step up on the competition.
Cost-Effective
SEO is very affordable. Our SEO professionals can handle it for you, saving you a lot of time and effort. Our London SEO Agency has years of experience with SEO. We already know the best practices that will get your web pages to the top of the rankings. In addition, we stay on top of the latest updates, keeping your site at the top of search engine rankings. When you need a local London SEO services turn to Digital Marketing Agency!